Call for Papers: chapters for first volume of the publication titled "Three Revolutions. Between mobilization and change"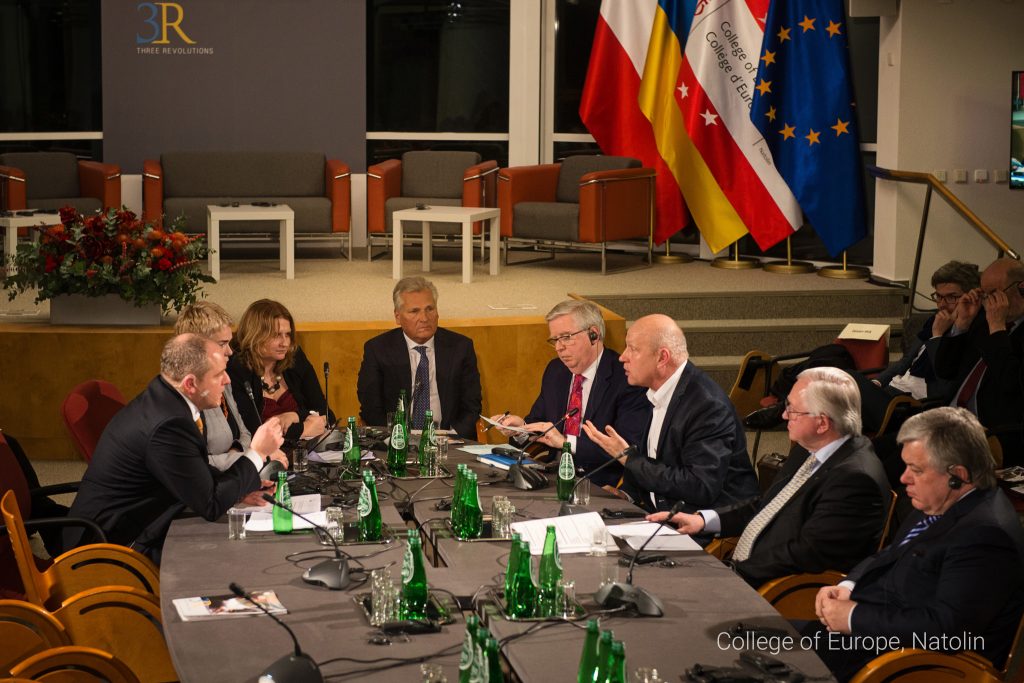 Following the international symposium "Three Revolutions: Portraits of Ukraine" held at the College of Europe (Natolin Campus) on 28 February – 1 March 2017, we We are delighted to invite interested authors to send their proposed presentations based on current research which has not yet been published for the final book publication.
The primary focus of the book is the three Ukrainian Revolutions as we have defined them: the Revolution on Granite (1990), the Orange Revolution (2004-2005) and the Revolution of Dignity (2013-2014). The publication will show that there are similarities of the three protest actions, commonly referred to as the Maidan (but which go well beyond the main square in Kyiv). The three revolutions also reveal a certain resemblance in terms of form and methods used, but also – importantly – the participation of the same people. All these factors indicate a certain continuation of the revolutionary experience which can be observed in modern Ukraine and this is the primary topic of the book
Editors: Dr Paweł Kowal pawel.kowal@coleurope.eu; Prof. Georges Mink georges.mink@coleurope.eu; Dr Iwona Reichardt iwona.reichardt@new.org.pl
We are currently seeking chapter proposals which offer an analysis and discussion on the following (proposed) aspects of the protests in Ukraine:
Linguistic dimension of the protests
Iconographic presentation of the protests
The role of religion in post-Soviet Ukraine and during three revolutions
International reaction and perception of the protests in Ukraine abroad
Protest in Ukraine vs other coloured revolutions on the post-Soviet space
Influence of Russian propaganda
Protest outcomes (national and international levels)
We are seeking contributions that are based on empirical research or the result of theoretical analysis. While selecting the submitted material we will give preference to proposals that offer unique, in-depth and well-researched analyses.
To be considered for the book publication, please submit abstracts (in English) by email to: 3r.natolin@coleurope.eu
Deadline for abstract submissions – 15 November 2017 (300 words)
Deadline for paper submissions – 15 February 2018 (10,000 words)
Language: English, Polish, Russian, Ukrainian
References and footnotes: http://www.chicagomanualofstyle.org/tools_citationguide.html
Envisioned date of the publication: end-2018
The editorial committee will contact the authors of the selected works*
Attachments