Upcoming Symposium: "Revolution, War and their Consequences"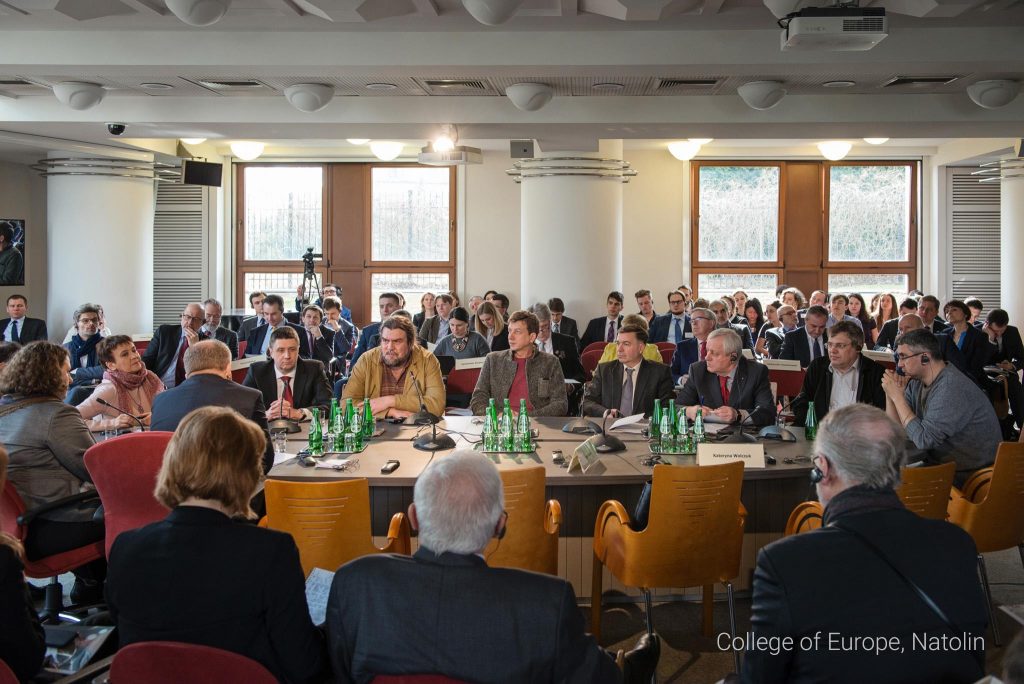 On 16 and 17 March 2018, the European Civilization Chair hosts an international symposium titled "Revolution, War and their Consequences" at the Natolin campus of the College of Europe. The symposium continues the work of the 3R Project, initiated by the Chair in 2016 and will be dedicated to the events which took place in post 2014 Ukraine and their consequences for the Ukrainian society as well as the international relations in the region and globally. The participants will concentrate on the following topics:
International reaction to the 2014 events in Ukraine;
The annexation of Crimea and its consequences for Ukraine and Europe;
The war in Donbas and its consequences;
Memory and justice in times of transformation (Eastern Europe);
Information warfare and hybrid warfare.
The participants include Ukrainian and European officials involved in resolving the crisis in Ukraine as well as the scholars and participants of the events.
The event is open to the public upon registration. Registration will be open in February 2018. Organizers also plan online streaming of the event.
Call for Submissions: Revolution, War and their Consequences